1- First of all, Who is Sian Gunney?
Sian Gunney is a celebrity agent who has created a small boutique international agency based in Cardiff.
She represents a handful of high calibre celebrities from the world of sports and entertainment.
Sian also represents some leading influencers and thought leaders supporting them to elevate their careers and brands to the next level.
2- How did you become a Celebrity Agent?
That's a good question. My business as a digital marketing and PR consultant that represented brands naturally evolved through media work and my network.
I was always focused on media and brand development for the corporate and commercial business market. However I worked a lot within the fields of celebrity endorsement within the industries of beauty, sport and entertainment. I have always enjoyed negotiating these contracts and deals. Whilst working in London I focused on the implementation of high level celebrity gifting and endorsement campaigns.
I had been approached a lot over the years by celebrities looking for representation and management. Also from aspiring influencers that wanted to maneuver the influencer-celebrity goal posts with their profile and have a clearly defined PR and Digital Marketing strategy to reach their goals.
Celebrity endorsement marketing strategies are not new, they go as far back as the concept of celebrities in the early 1900s. I have always incorporated social psychology principles in the work that I do and the psychology behind celebrity endorsements is fascinating, for its simplicity and power by being both evocative and compelling.
The word Celebrity comes directly from the Latin celebritatum, meaning famous, and is related to the verb celebrate which means to honor something with the proper ritual. We usually use celebrity now when we talk about entertainment stars and sports stars. Simply celebrity is the state or quality of being widely honored and acclaimed.
Having the right celebrities aligned to your brand that are highly persuasive and influential to your target audience rockets-sales. They celebrate their brand alignment to your product or service and in turn those that buy into the lifestyle that the celebrity embodies or exudes buy your product or service in an attempt to feel closer or to emulate this.
If this celebrity endorsement activity is aligned and supported correctly to a unified digital marketing strategy that amplifies like -minded community positive reviews it can reduce such spikes by maintaining sales and feeding brand reliance and in turn generate repeat sales and subscriptions.
Although our interpretation of celebrity not only evolves or morphs daily it is distinctively different for specific age brackets that hold value and seek influence in different ways.
With the rapid over-take of the influencer that made everyone's social media streams a lot louder. People soon got influencer fatigue they felt tired of the insatiable culture of content broadcast and narcissism. Looking elsewhere for authentic thought leaders and back again to the timeless class of celebrity. I believe it's time to cut through the noise with quality.
The phoenix rebirth of the celebrity brand is what I'm interested in.
After years we all understood that "Bend it like Beckham" was about the creative diversification of the 'Brand Beckham' portfolio rather than just his ball skills.
The world is now hot on the heels of Michael Jordan looking to understand his celebrity endorsement IQ , and why not ,when in 40 years he's accumulated wealth of $1.7 billion (pre-tax) off the court from endorsement deals with Coca-Cola, Gatorade and Nike to name a few.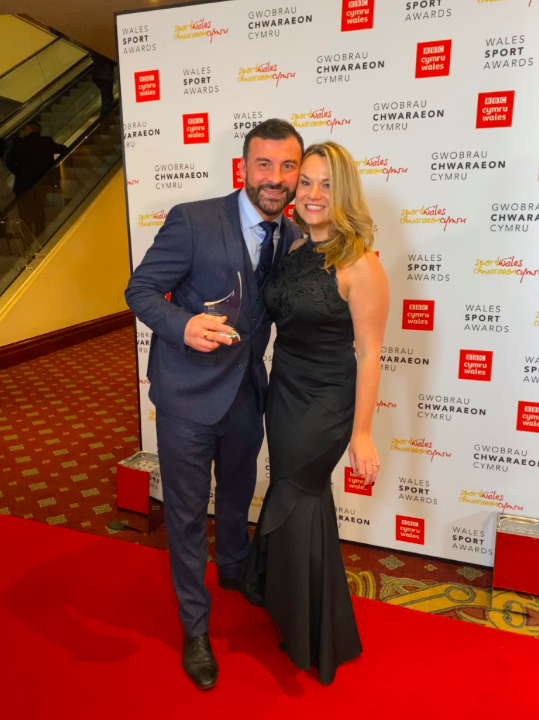 As celebrities have become more sought after by global brands, the skills I have developed in over a decade became more and more in demand and transferable from brand agent to celebrity agent.
I am now agent to Joe Calzaghe MBE, CBE and I have recently taken on a high calibre footballer and I'm in discussions with someone exciting from the entertainment industry.
This gives birth to a new look business for me as agent and business management for celebrities.
3- What do you expect of yourself?
• To be authentic and a good human and smart businesswoman in my celebrity agent duties and portfolio management. To maintain professional integrity and honesty at all times.
• To motivate, coach and challenge the individuals I look after so that they achieve the goals they want.
• To always make my clients feel heard, understood and important to me.
• To perfect 7 income stream evergreen model businesses for my high achieving clients. So that their business portfolio is always working in their favor and satisfies their wealth management team.
• To be pro-active always on targeted outreach and to have set client days to work together as required
The cross sector of skills, abilities and contacts to support any career change transitions.
4- When it comes to your services, What is the difference you aim to make and how will you maintain this?
As a celebrity agent, representing individuals I want to offer a more holistic and bespoke approach. The way I intend to maintain this is by only ever representing a small handful of clients at any one time.
5- According to you, what are your greatest abilities?
> My ability to understand the full matrix in terms of brand strategy, celebrity endorsement and media opportunities
> My ability to understand people and what they want to achieve, to translate that into a full proof strategy and deliver on it
> My ability to transform lives for the better
> My ability to conquer challenges which are limitless
> My potential to succeed in the goals that I set myself for clients which I see as infinite
> My ability to call upon dedicated support that I trust with a high-quality inner circle of experts from law to wealth management
> My vision, the art of seeing what is invisible to others
6- If you could go back and tell yourself one thing before beginning your career what would it be? And what would you change?
Don't be afraid of standing out or for standing up for what you believe in, all the best people do.
7- You have gained a lot of experience in the last few years. Where do you see yourself in another 5?
Living in Cape Town building the agency with my fiancé Ashley James Charlton whose proficiency in top tier business relationships would fit the business and his sports knowledge which is unsurpassable.
8- What are some of the mistakes you wished you could've avoided?
When I was younger getting distracted by people-pleasing and the inability to say no. Being surrounded by people that celebrated busyness and glamorized nightlife over fitness, health, and holistic wellbeing.
9- What is the "one-word" advice you will give to young celebrity agent when it comes to succeeding in business?
INTEGRITY :  Stay in your lane and keep driving forward. If you treat everyone right always you'll not only do well, but you will build a brand with longevity due to reputational excellence.
If you enjoyed this interview check out more here!