1- First of all, Who is Claudia?
She's a Violinist and Composer, originally from Spain. She trained as a Classical Musician her whole life and moved to the United States to get a Masters's Degree and explore other styles. Now she performs as a soloist in diverse theatres in the US, composes both Musicals and Pop-Songs, and is a fervent supporter of organizations that connect music with wellness.
2- What sparked your interest in the music industry? and Why?
I've always been involved with music, since I began playing violin at age 5. My mom is a pianist and my sister is a phenomenal violinist, so it was always a part of our life. However, for my entire childhood and teenage years, my music world was limited to Classical Music, and I always knew I wanted to go beyond that. I had fantastic teachers and very solid training, but the perspective of just limiting myself to one style of music for the rest of my life was very sad to me.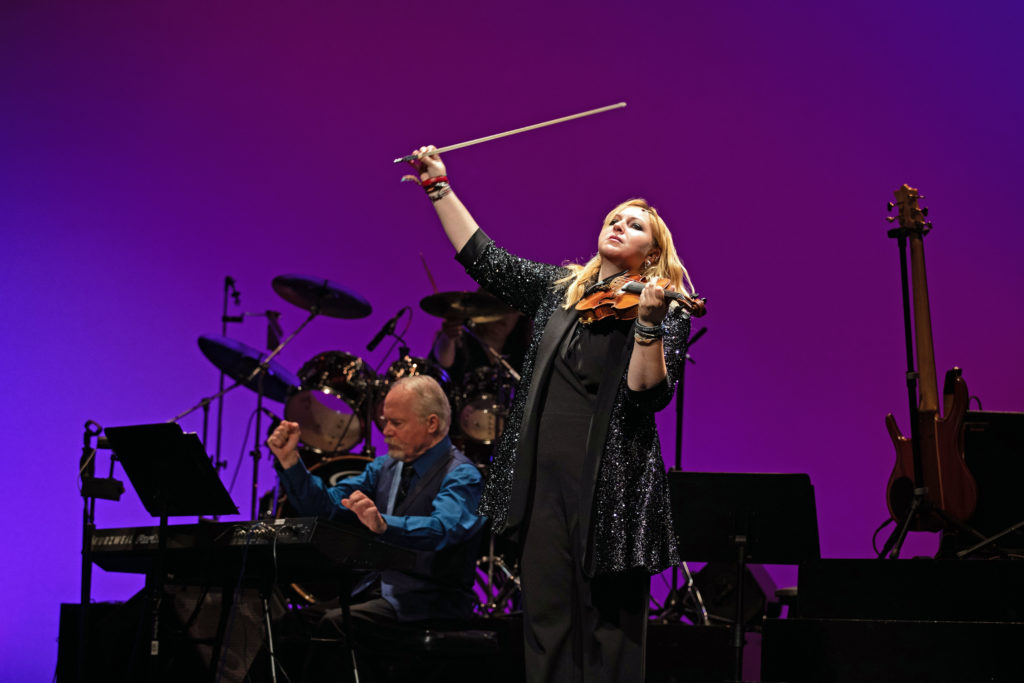 I had always written and sung music on the side, mostly Pop Songs, in addition to my training as a violinist. So when I moved to the United States a whole new world opened for me in that sense: I started trying other things and actually being celebrated for it. A lot of doors started to open once I allowed myself to be picky about what I wanted to do musically.
3- What do you expect of yourself?
I'd like to leave a creative, positive legacy behind. Everything I have to give, in terms of creativity, needs to come out. So whether that'd be concerts as a solo violinist or with some of my Broadway friends, or writing songs, or jamming with a Jazz band, or making a personal music video to cheer up someone…I don't want to leave anything undone.
4- When it comes to your work and performances, What is the difference you aim to make?
I want to entertain and to make people feel things. If by sharing music I can help just one person, or make somebody's day better in any way, then my life makes sense.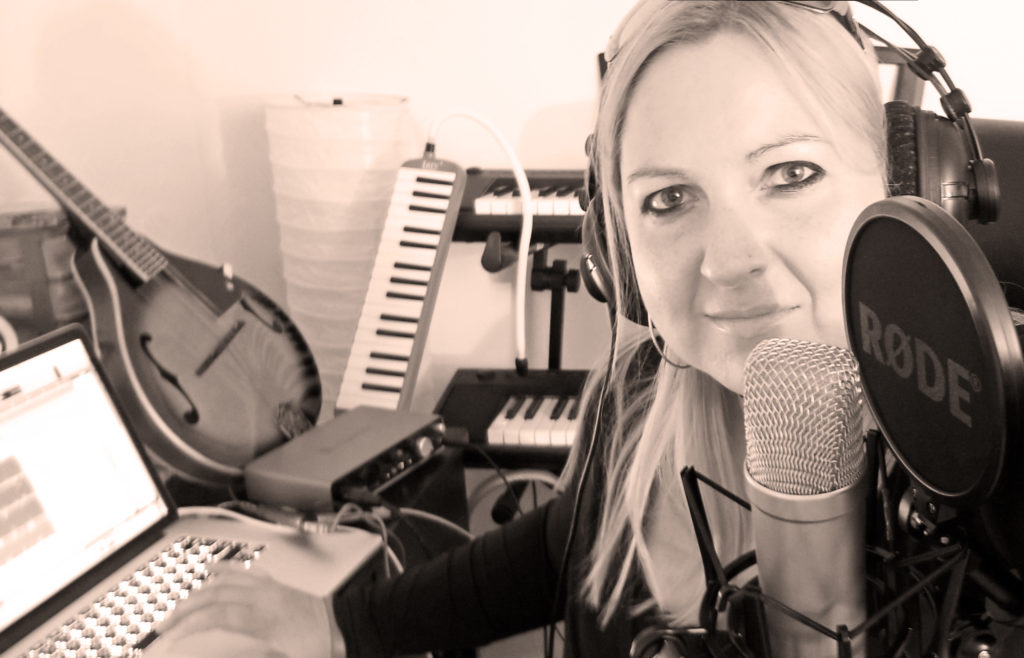 5- According to you, what is your biggest achievement?
Probably my work as a composer. I've been commissioned to write and Music-Direct 4 different stage musicals for children ("Goldilocks, 2015/2019", "SnowWhite, 2018", "Peter Pan, 2015/2020", and "Pinocchio, 2018/2020"). I'm extremely lucky that my shows have gotten produced in different theaters across America (most recently in New Orleans, in January 2020, and in New Jersey, February 2020).
Composing musicals is a whole different beast than playing violin. And Music-Directing your own piece is as rewarding as it is terrifying!
But, to even get the chance to do it, it has been a dream come true. We have 3 new more musicals in the works, scheduled for 2021 (hopefully theaters will have reopened by then).
6- If you could go back and tell yourself one thing before beginning your career what would it be? And what would you change?
I'd probably tell myself that it was okay to steer away from strictly Classical Music to try to create a new path for myself. My career really started taking off once I allowed myself to be free.
And one thing I would change is that I wish I had taken voice lessons earlier in life. I've done vocal training as an adult, but it's not the same.
7- You worked Dementia Society of America to bring music programs to patients in Memory Care Institutions, can you tell us more about this experience?
Absolutely! Working with DSA is one of the things that I'm most grateful about. It all started when Kevin Jameson, President of the DSA, saw me perform at the theater and contacted me to ask if I could serenade his wife Ginny, who was very ill with dementia in Hospice care. She could no longer communicate, but she loved music. We arranged for a visit and I serenaded her for an hour, and she had the most amazing smile on her face. Kevin suggested that I go into the lounge room and just play a little something for the other residents that were just having dinner. And so I did. And their reaction was amazingly positive.
There are many studies being done about the relationship between music and memory, and it's true that many dementia patients come back to life when they hear a song that they recognize. Some of them may not remember their own name, but they remember song lyrics. It's miraculous.
After Ginny passed, the DSA established a grant to honor her by bringing music to as many Dementia institutions as possible. I perform an average of 10 times a month for Memory Care Institutions, and the joy that we all experience, the time I share together with the residents, and the feeling that we're all a little bit happier afterwards, is extremely rewarding. I'm very lucky I get to do that. The Dementia Society honored me with a Diplomat Award in 2018 and I couldn't be more proud to be a part of their team.
8- Are you planning any other initiative in the near future?
Well, in terms of performing, we're having to adapt to Coronavirus times! So, for example, my theater performances are being planned as video-concerts now. It's definitely not the same as having a live audience, but it's the best we can do right now.
With the Memory Care performances, a lot of places are getting creative and taking advantage of the good weather, and celebrating "Parking Lot" Concerts. I bring my sound system, set up camp on the parking lot, and start playing…The residents open up their windows and sing along, they wave and they even request songs, from the safety of their rooms. I never get closer than 50 feet from the building, and they never leave the building, so it's perfectly safe in terms of social distancing…and it brightens up the day a little bit.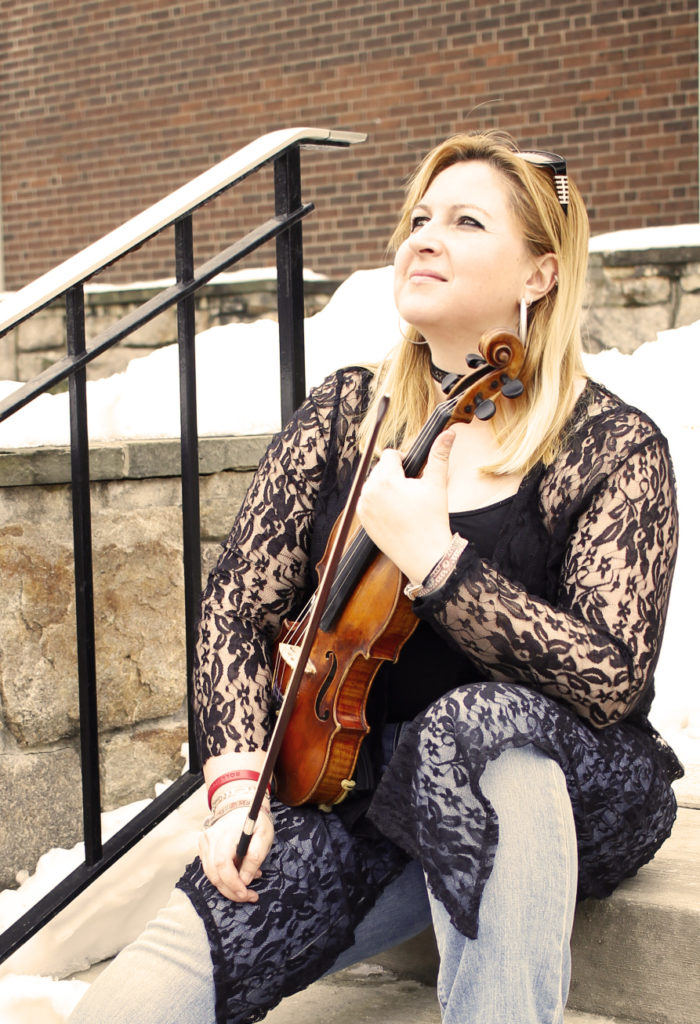 9- What is the "one-word" advice you will give to young musicians when it comes to succeeding in building a successful career?
Two words: "be stubborn." It's an uphill battle to make a living doing what you love, but it's doable. So be stubborn, don't quit, and keep trying every single day because good things eventually happen.
10- Any final thoughts?
I just would like to tell people to stay strong and keep the faith. These are extraordinarily hard times for everyone, and sometimes it seems too difficult to keep trying. But I think we still have to push ourselves to start something new, to take the first step. To keep fighting and to create new opportunities where there were none.
http://www.claudiapellegrini.com/
If you enjoyed this interview check out more here!